OUR STORY
The Best Bowling Lanes in Houston
If you love bowling, trying something new, or just hanging out with your friends, you've come to the right place. Our family opened Emerald Bowl in 1978 as a way to share our love of bowling with the Houston community. Now, countless strikes (and the occasional gutter ball) later, we're still committed to the same principles we were built on: family, fun, and above all, bowling!
We see a lot of bowlers come through our doors. Some are world-renowned champions of local and national fame, while others have never bowled a strike in their life. As long as you're having fun, we're having fun! We welcome rookies, avid bowlers, and everyone in between. Bowling is one activity that never goes out of style, whether you want to join a league or find an activity that's sure to put a smile on your child's face.
But we're not your average Houston bowling center. Emerald Bowl takes the classic bowling experience to the next level. When you visit us, you'll get the kind of customer service we provide to our own family and friends. You'll also get access to high quality equipment, well-maintained lanes, and an environment that fosters the kind of memories that your family (and their Facebook pages) will remember forever.
Have a question about upcoming events, the history of Emerald Bowl, or how to get involved in southwest Houston bowling leagues? We're here to help! Call today or swing by Emerald Bowl to chat with us in person. We'd love to meet you!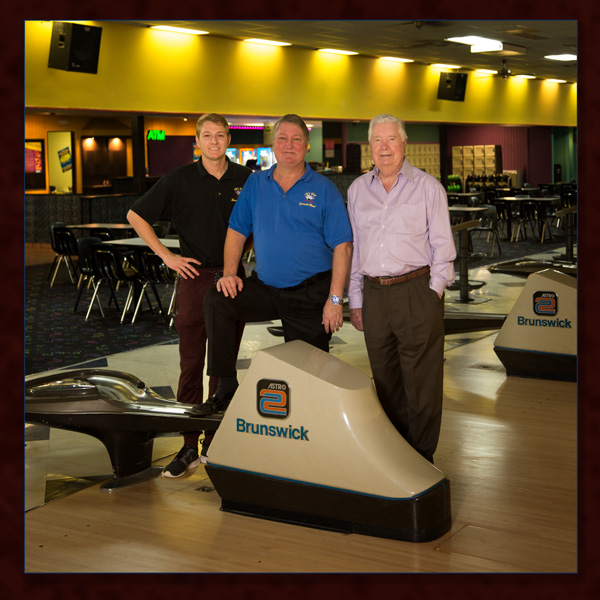 Chance Ellis, Don Ellis Jr., Don Ellis Sr.
 At Emerald Bowl we offer:
Leagues for Everyone
Birthday Parties
Full Bar
Corporate Parties
Adult Parties
Youth Program
SEE OUR PRICES